Pens
Promo Gallery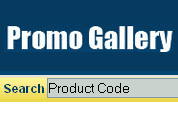 Promogallery - Your Premier Pen Collection.
Vogue Pens,Plastic Pens,Metal & Wood Pens,Pencils,Marker Pens,Highlighters,Giant Pens,Gift Boxs,Rules,Keyrings,Plastic Keyrings,Metal.
Bic Graphic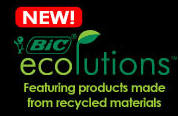 BIC Graphic Australia, a division of BIC Australia Pty. Ltd.
A leading, world-class supplier of custom-imprinted products for the promotional products industry. BIC Graphic Australia sells exclusively through distributors of promotional products/advertising specialties.
Orso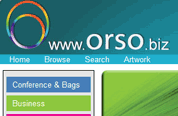 Orso Promotional Pens

The Orso range of Corporate Merchandise from Promotion Products features many classic promotional pieces. Welcome to the 2008 ORSO Catalogue range.
We offer an extensive range of promotional products and gifts for all needs.
Global Catalogue
Factory Direct Pens and Writing Instruments.

To add to the popularity of the Global Catalogue Pen Range, we have released a comprehensive range of Australian Made writing products.