SCHOOLS/ SPORTS CLUBS
Commemorative Garments - Customised SHirts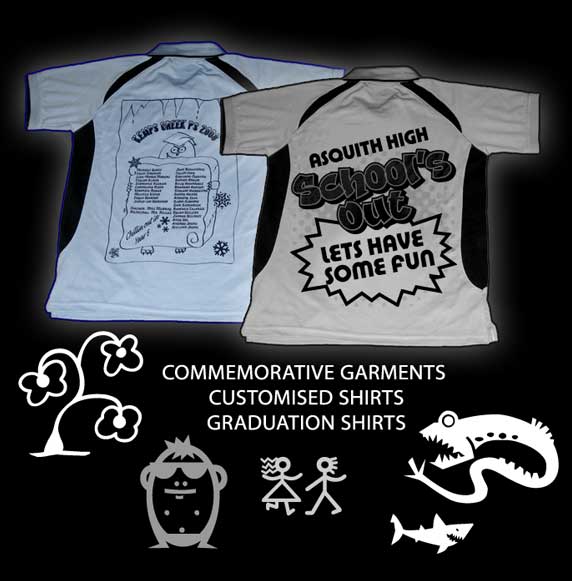 Commemorative Schoolwear - We know how important these garments are to the students, teachers and their families as they recognize a major commemorative year of the child's schooling. Therefore, we want to ensure that we provide you with the best possible garment to have as your memory of the past.
We also can supply custom-designed Polo's / T-shirts / Skivvies / Fleecy Tops / Polar Fleece / Rugby Tops / Bomber & Spray Jackets / Dresses / Tunics /Skirts / Blazers / Woven Shirts / Pants / Shorts / Tracksuits / Commemorative Garments / Blazers.
Email us and send in your request and we will do our best to meet your requirements.